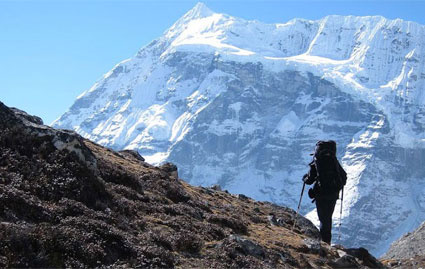 Trekking in Nepal after the earthquake,
Nepal is one the finest country in the world for trekking and adventure tourism. Mt . Everest base camp trek is not only the attraction but there are many other trekking trails. Trekking in Nepal gives you  stunning views will give life time experience for the adventure lovers. Annapurna Base camp trek , Annapurna Circuit , Manasalu trek, Lanagtang trek, Kanchanjunga trek are the most beautiful and famous trek in Nepal which are popular very popular among the trekkers and adventure lovers in the world.
After the earthquake of April 25th 2015, thousands of people were made homeless with entire villages flattened, across many districts of the country as well as many of the world heritage and UNISCO Site such as Kathmandu Durbar squire, Patan durbar squire Bhaktapur durbar squire, Boudhanath stupa, Swayambhunath Stuppa has been partly destroyed.
Talking about the trekking The earthquake E.P center was on the Gorkha district where the beautiful Mamasalu trekking route is located, and the trekking route of Manasalu trail was partly damaged on the beginning of the trail however the trail was reconstructed after few month by the contribution of the local villagers tourism business holders the trail has been already opened and trekkers started to trek around Mansalau already . The another famous trekking route The langtang route was totally damaged and many villages for the langtang was destroyed. The route was stopped for a year because of destroying the village, no trails and no lodges to stay. Finally the route has been repaired and villagers began to return back there villages slowly, few lodges and tea houses were made and re opened for the trekkers. Trekkers and adventure lovers were already started trek on the langtang trails. Rest of the all other trekking trails are still the same and not effected by the earthquake so all the trekking trails are safe and same as before for the trekkers and adventure lovers.